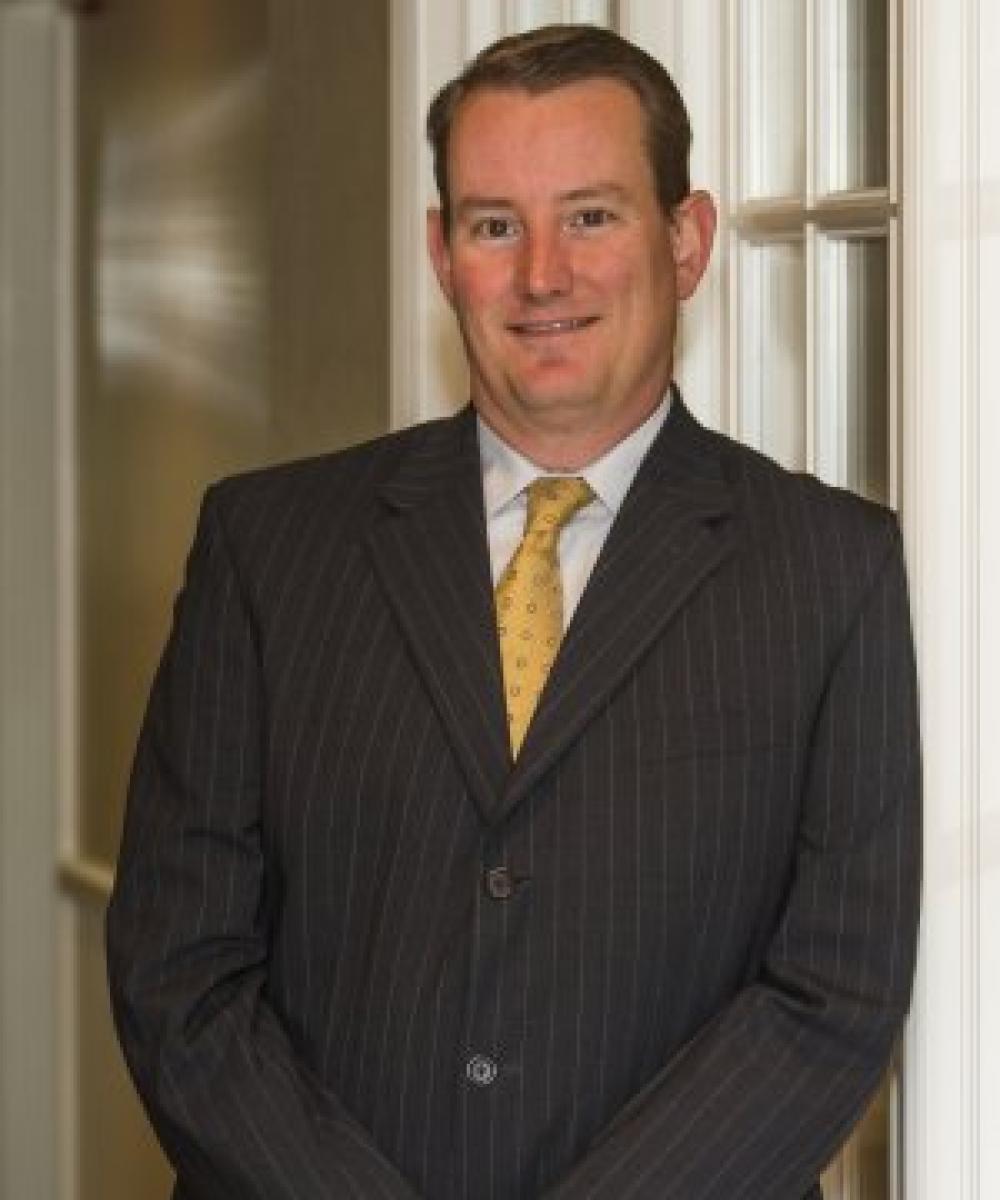 Ronald J. Garutti Jr., CFP®
Partner
In search of providing more detailed and comprehensive written financial plans, Ron joined Newroads Financial Group in July of 2008 following a 13-year stint at Langdon Ford Financial (LFF). Ron had the dual role of advisor and Registered Principal at LFF. Prior to working at LFF, Ron earned his Bachelor of Science degree from the Rutgers University School of Business in 1995. He obtained his CERTIFIED FINANCIAL PLANNERTM  certification in 2003 and continues to maintain that certification with continuing education credits earned annually.
Ron regularly attends financial services and financial planning seminars and conferences to keep current on the many aspects of comprehensive financial services, including financial planning. Ron and business partner, Jason Newcomb, have appeared in several web-based videos in an effort to educate clients about current market perspectives and to provide updates on Newroads Financial Group.
He has appeared in The Star Ledger, New Jersey's largest newspaper, where he has contributed to multiple financial columns and business related news articles dating back to 2001. He has also appeared in The New York Times, The Wall Street Journal, Investment News magazine, Growing Wealth magazine, The Daily Record, The Courier News, Entrepreneur.com, and Eons.com. Ron was a Main Platform speaker at both the 2009 and 2010 "Road To Personal Wealth" financial conferences, held at Rutgers University and Caldwell College, respectively.
Ron and Jason are co-founders of "An Evening With Eric LeGrand". Intended as a one-time event in 2013 to help Eric launch his foundation, Team LeGrand, as part of the Christopher & Dana Reeve Foundation. The event was such a success that it continues as an annual event of inspiration and great fun. All expenses associated with hosting and marketing are personally funded by Ron and Jason. As a result, 100% of donations raised go directly to finding a cure for spinal cord injuries. To date over $435,000 has been raised and the annual event grows each year.
Ron is highly involved in supporting his Alma Mater. In 2010 he found a new way to support his second home as a guest lecturer. He has lectured as a guest speaker in a financial planning class in the undergraduate School of Management and Labor Relations curriculum. Ron is also a volunteer for the Rutgers Leadership Academy where he helps student athletes with career education. In 2012 Ron became an inaugural volunteer of the Rutgers School of Business teamUP mentoring program where he continues to mentor 1-2 students each semester through a semester long one-to-one goal setting and educational relationship.
Ron, his wife, Jen, and their two children, Devon and Trey, live in Raritan Twp, New Jersey, where they are both very active in their community. Ron enjoys spending time with his family, watching Devon blossom as a young equestrian rider, coaching all of Trey's sports, an occasional round of golf and following the Rutgers football team wherever they may play. Fun fact – Ron has attended every Rutgers Football bowl game the team has played except The Garden State Bowl in 1978. Ron serves on the Board of the Flemington Falcons and is also a founding member of the Football Coaches Leadership Council for the HC Falcons football team.
Ronald J. Garutti Jr., CFP® is a Registered Representative (and Investment Advisor Representative), of Securian Financial Services, Inc. Securities and investment advisory services are offered through Securian Financial Services, Inc, member FINRA/SIPC. Newroads Financial Group is independently owned and operated. 16 Harrison Street, Clinton, New Jersey 08809. 2932552 | 02/2020